Posts Tagged 'New Release'
July 1st, 2009 by Engine Room Recordings | Subscribe To The News Feed [ News]
Available now on iTunes and digitally everywhere music is sold. You can also purchase the record digitally and physically right from our very own store here.
We've talked a lot about this record but if you're in the dark about it visit TheGowanusYachtClub.com for the whole story, and come see Porter Block with one of the Gowanus collaborators and Engine Room artist, Luke Wesley, at Pianos Friday July 10th, 7pm!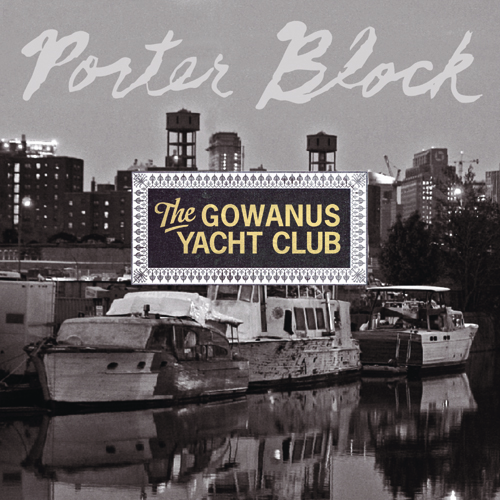 November 19th, 2008 by Engine Room Recordings | Subscribe To The News Feed [ News]
Folks, it's time! Guilt By Association Vol. 2 is here. Pitchfork just announced its release and hits the nail on the head! For round two, the comp seems to have evolved from a collection of covers of guilty pleasures to an unabashed celebration of pop, probably since nobody should ever feel ashamed for liking something (unless that something is Ted Nugent in 2008). (Full article here.) Stream the whole record below and hit the iTunes button on the player to make it yours!
August 19th, 2008 by Engine Room Recordings | Subscribe To The News Feed [ News]
Get ready…
We're very excited to announce that Love Is Dead, the much-anticipated album by Lowry, is now available for download on eMusic!
A physical release date is not too far away, but in the meantime, enjoy Love Is Dead HERE.
Now you, like the rest of us, can listen to it until your eyes pop out. But who needs eyes when your ears are getting spoiled rotten?
It seems that our friends at Amie St agree, because they gave Love Is Dead a front page feature today!
March 10th, 2008 by Engine Room Recordings | Subscribe To The News Feed [ News]
Engine Room Recordings is off to SXSW for a week of hard work in the band scouting department and to spread the word on our upcoming releases.
Porter Block just came off their tour with Deep Blue Something and they've finished their new album Off Our Shoulders, recorded at their very own newly constructed Brooklyn studio. The tracklisting and cover are below and we will be celebrating the release April 10th at the Crash Mansion (NYC) with a big album release show with a limited open bar and free entry! Keep the date!
1. Second Wind
2. The Times Between The Good Times
3. List Of Things to Do
4. Lonely Levon
5. Sun Goes Down
6. All Of Who I Am
7. Happy Everything
8. What The Future Holds
9. Well's Gone Dry
10. Cream Delicious
We will also shortly be announcing a new signing we are very excited about and report on some additional exciting news! Also remember we have our monthly
Guilt By Association
shows every first Thursday of each month at 9pm at the
Parkside Lounge
. Next: April 3rd
Josh Beckerman, Jeff Schram
and
Rosy Nolan
.
November 29th, 2007 by Engine Room Recordings | Subscribe To The News Feed [ News]
On November 6th Porter Block's new E.P.,"Solitary Hotel," will be available for purchase. This will be a digital only release distributed by leading digital distributor The Orchard.
For those of you near the New York area, the release party for the E.P. will be held at the Highline Ballroom in New York City on Saturday, November 10th. Porter Block will be opening for The Samples, who they have been on tour with for a few weeks now and reports from the road have been stellar.
Doors are at 6:00 PM. Limited edition CD's of "Solitary Hotel" will be available at the show, and also come with a free T-shirt!
-Chris
November 30th, 2006 by Engine Room Recordings | Subscribe To The News Feed [ News]
No worries! Porter Block's CD will be released on January 23rd. Also check them out on the complitation CD "Guilt By Association" due out in April. Newly added to that compilation is Mooney Suziki! Both CD's will be your next guilty pleasure…promise.
Goat's tour starts this Friday. Check out his tour dates here. Come on out for a good time.